All users can create dashboards and include data from the projects they have permission to access. These dashboards can then be shared with other users.
First, navigate to the 'Dashboard' section, then click 'Add new dashboard.' Enter a name for your dashboard and click 'Save.'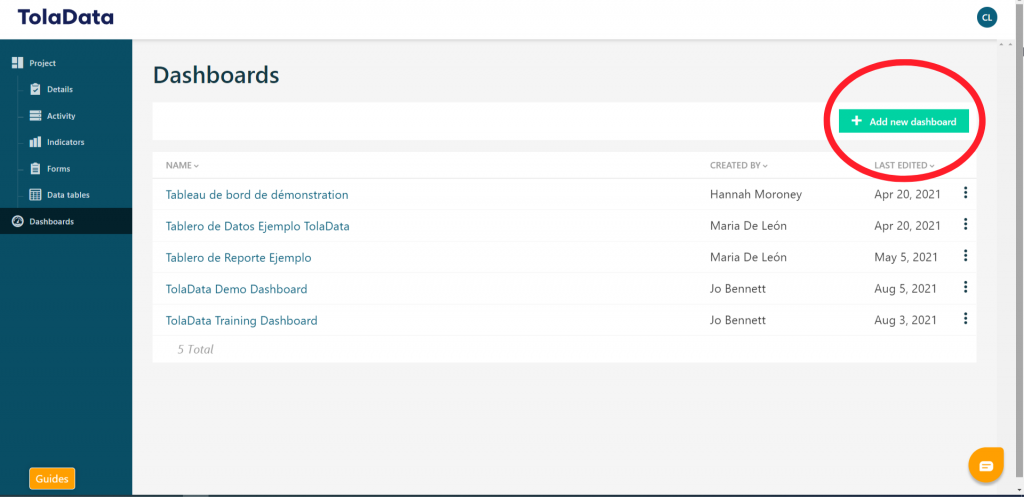 Open your new dashboard by clicking on its name. You can then add content to your dashboard by adding widgets.