All users can create dashboards and include data from the projects they have permission to access. The creator of these dashboards is automatically set as 'Dashboard Admin' and can then add and edit widgets, choose colour styles, position, size and share it with other users and external bodies. The dashboard admin can be changed at any time and there can also be more than one admin.
To create a Dashboard first, navigate to the 'Dashboard' section, then click 'Add new dashboard.' Enter a name and optional description, click 'Save.'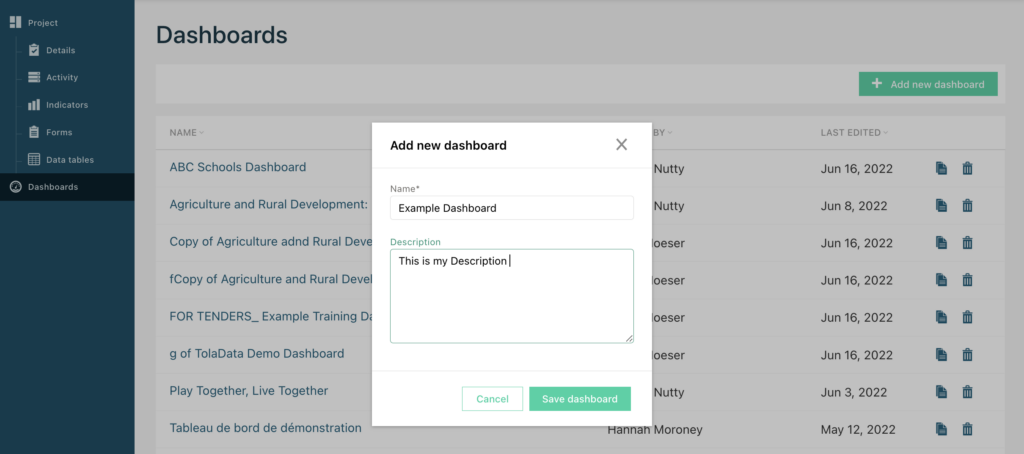 Your new Dashboard will automatically open. You can then add content to your dashboard by adding widgets.