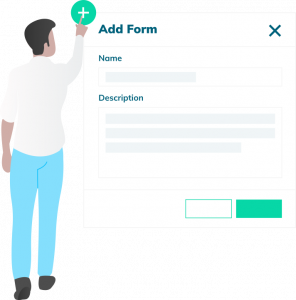 Collect data from multiple sources
An intuitive form builder and seamless integration to 3rd party tools for easy data collection and analysis
When the quality of your data improves, you'll have more accurate evidence to measure your indicators and thus, make informed decisions. This is where our built-in data collection tool goes hand-in-hand with a seamless API integration to third party tools to enable you to maintain a consistent approach to data collection, every single time.
Create your very own custom forms and ensure better data quality. Share the forms across mobile devices to collect data, then import your data sets into TolaData for a quick analysis.
Design forms and customise them according to your program's needs. Insert new fields to gather specific types of data. Store the forms in TolaData and access them anytime.
Make copies of your forms/templates to share with your data collectors. All they need is a link to your webform to go out there and gather invaluable data.
Your data collectors fill out the forms on their mobile devices and the data they collect is automatically imported into TolaData.
Data collected with our forms is automatically stored on the platform, ready for you to access, review and analyse.
Integrate your existing solutions with TolaData
TolaData integrates seamlessly with most data solutions that you use. You can simply connect them to one another and import your existing data set into the platform without any hassle.
We'd like to relieve you of the burden of complex data collection process and empower you to channel your time, energy and resources towards performing more important tasks, like analysing and reporting on the data you've collected.