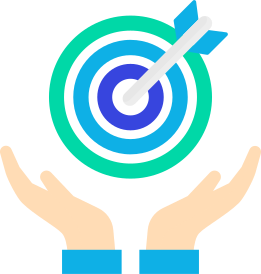 We partner with consulting firms, systems integrators and digital innovators to deliver simple and effective M&E solutions to the not-for-profit sector.
We welcome opportunities to collaborate with digital innovators, consulting firms, systems integrators, service providers, foundations, and organisations of all sizes around the world who want to work with us to deliver innovative solutions in Monitoring and Evaluation to the not-for-profit sector.
We also seek strategic partnerships with those who aspire to drive growth by adding TolaData to their offerings or those interested to boost their services and offerings by building digital solutions or integrations to connect with TolaData.
Social impact is our main goal, therefore, we welcome partners who believe in and want to nourish the social potential of digitization and find impact orientation important.
GFA Consulting Group is one of the leading European consulting firms active in the international cooperation sector. GFA has a sound track record of providing effective solutions to the challenges in the global consulting market. Since 1982 we have implemented complex studies and projects worldwide. Leading development agencies, ministries and public clients have entrusted us with helping them to manage projects financed through bilateral and multilateral funds. Working in cooperation with stakeholders in government, the private sector, NGOs and citizens' groups, GFA balances innovation and reliability to meet local needs. The company's international recognition as a dependable partner is incorporated in a set of values which focuses on performance, innovation, credibility and quality.
Data4Development helps you with your data and information management in order to increase your organization's efficiency and effectiveness. Data4Development was founded in 2015 by Maaike Blom and Gyan Mahadew and rapidly made its mark by combining expertise in information technology with experience working for non-profits and development aid organisations. We do this by providing a range of services:
IATI: supporting organisation in publishing their IATI data. 
Data: capacity building and training on data – data literacy, setting up a data structure.
Transformation: selecting and implementing digital solutions to support your core processes.
Aam Digital is an easy to use case management software for the social sector with a focus on the daily work of field level workers. It allows social workers to administer and share case data effectively in a single database. For program managers the data is aggregated in dashboards, providing an overview of key performance indicators. For stakeholders interested in monitoring and evaluation, seamless integration with TolaData allows you to use this data for high-quality indicator management.
Interested in becoming a partner or want to discuss a one-off proposal opportunity?