Database management for NGOs

Track, TolaData's database management toolkit, enables you to easily consolidate your data sets from multiple data sources for timely analysis. Learn more about how Track can improve the way your NGO or NPO works with data.
Our digital data collection application comes with an integrated form builder that we've developed in-house. Build custom forms within TolaData and store them in our standardised form library, then reuse them whenever you like. You'll always have the correct data collection tool for every project!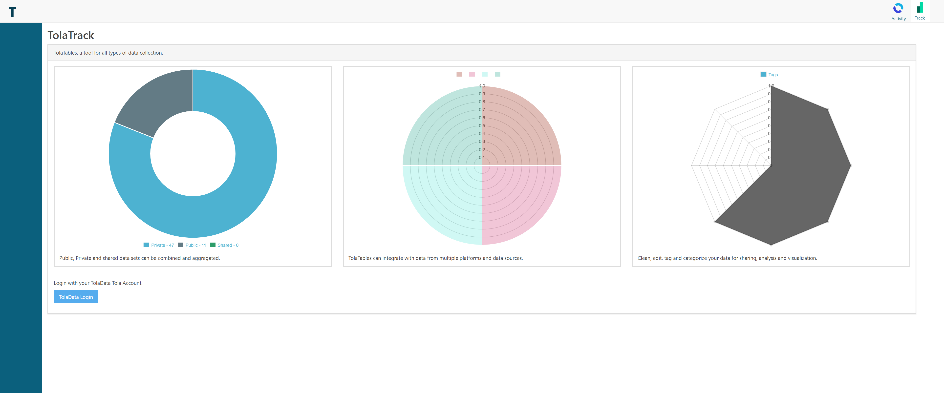 Integrate data from multiple platforms with Track and benefit from its features that facilitate the merging, cleaning, editing, sharing, analysing and auto-exporting of data. All these while maintaining your data stream — isn't that amazing?
Track directly integrates with mobile data collection tools such as ONA or Kobo Toolbox, giving you access to all your forms and data on our platform. It works both ways: Import and manage your data on TolaData, keep it live, export it to tools like JSON and Google Sheets. And should you wish to download them, that's not a problem at all. We support a variety of file types including .csv and .xls.
All data throughout our platform is readily accessible and shareable in a public repository or privately with other users.