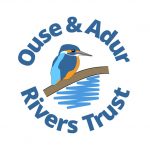 How the Ouse & Adur Rivers Trust is enhancing places and inspiring communities with TolaData
"TolaData has proven to be an easy to use, simple system that even someone with very limited experience in monitoring and evaluation can operate easily."
Linda Kerrison, Event Co-ordinator at OART
The Ouse & Adur Rivers Trust (OART) is a team of enthusiastic professionals and volunteers dedicated to protecting and enhancing the environment of the Sussex River Ouse, the River Adur, their tributaries and impoundments. With 22 successful projects in their portfolio since 2011, OART continues to work independently as well as with partner agencies and local communities to build and restore rivers, monitor sea trouts, restore habitats, run campaigns for improvements in water quality in the Sussex region and more.
Since April 2019, the OART team has been utilising TolaData to monitor and evaluate their Enhancing Places, Inspiring Communities (EPIC) Project. The project is comprised of different components, including improving and conserving the Broadwater Brook, enhancing wetland and hedgerow features, increasing biodiversity value of the urban green space and inspiring and connecting the local communities with Sompting Brooks. And TolaData has been aiding the team to stay on top of all these activities with the possibility to track, measure and report on the progress of the interventions, all under one roof.
Reviving Broadway Brook and its surroundings
Name:

The Enhancing Places, Inspiring Communities (EPIC Project)

Location:

Worthing, West Sussex on the south coast of England

Timeline:

Sept 2018 – Sept 2021

Funded by: The Heritage Fund, the Environment Agency, Rampion Offshore Wind Ltd. and Sompting Big Local
The Broadwater stream has been underground for the past 50 years and has suffered tremendous urban pressures. It flows through an industrial estate and landfill site. This has led to a highly polluted and ecologically defunct water environment with an unwelcoming surrounding area that lacks greenery, biodiversity and public open space.
The EPIC team has been working together with the local community to move a 1km section of Broadwater stream from underground through farmland. The team has also been improving the natural habitat for wildlife by introducing two ponds, 1,000 trees and 2.5km of hedgerow while increasing the biodiversity in the area and improving the cleanliness of the water. New trails are being created to make Broadwater Brook accessible to people living nearby for the first time.
Going beyond river construction
Through a variety of free events and educational training sessions, The OART team has been successfully engaging the local community in the EPIC project. Community members are creating habitats, building community infrastructure, monitoring new river system, planting trees, attending archaeological explorations, art and sculpture lessons, wildlife photography courses and more.
Using TolaData to track and monitor EPIC's performance in real-time​
According to OART field officer Jim Smith, TolaData is enabling the OART team to capture data across a multitude of events and activities and against a wide range of targets and required outcomes to monitor, in real-time, their performance against indicators and provide feedback to funders in clear and concise graphics as to how they are performing. Moreover, the possibility that TolaData provides to split out the various elements of the projects and yet combine everything together is proving highly useful.
"I personally have found the system invaluable to keep track of the events and activities we have carried out over the last 6 months. Completing a form takes a matter of minutes and then all the information, photographs and comments are collated into one area ready for use at a later date. I would certainly use TolaData again and recommend it to other organisations."
Alistair Whitby, Project Officer at OART